Thanksgiving Menu
---
Network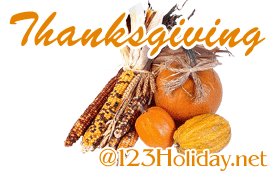 Thanksgiving Recipes
ACHIOTE BUTTER-BASTED TURKEY WITH ANCHO CHILI GRAVY
Achiote paste is a combination of vinegar, spices and annatto seeds, which have a unique, earthy taste. Basting the turkey with butter and achiote yields a moist, richly flavored bird, and the slightly piquant sauce is a refreshing change of pace from traditional gravy. Offer your favorite mashed potatoes, and pour a Pinot Noir.


2 fresh poblano chilies
3 dried ancho chilies, stemmed, halved, seeded
1 22- to 24-pound turkey, giblets discarded
1 large white onion, quartered
3/4 cup (1 1/2 sticks) butter, room temperature
3 tablespoons achiote paste
3 1/2 cups (about) canned low-salt chicken broth
1/4 cup Masa Harina (corn tortilla mix)
Char poblano chilies over gas flame or in broiler until blackened on all sides. Enclose chilies in paper bag. Let stand 10 minutes to steam. Peel and seed chilies.

Toast ancho chilies in heavy large skillet over high heat until color darkens slightly and chilies are fragrant, about 30 seconds per side. Transfer ancho chilies to medium bowl. Add enough hot water to bowl to cover chilies. Let stand until chilies soften, about 20 minutes.

Puree 4 ancho chili halves with 1/2 cup soaking liquid in blender. Add roasted poblano chilies; puree. Season with salt and pepper. Drain remaining 2 chili halves; chill. (Puree and soaked chilies can be made 1 day ahead. Cover separately and chill.)

Preheat oven to 350°F. Rinse turkey inside and out. Pat turkey dry. Sprinkle turkey with salt and pepper. Cut remaining 2 ancho chili halves into strips. Place chili strips and onion in turkey cavity.

Mix butter and achiote paste in small bowl to blend. Run fingers between turkey breast skin and meat to loosen. Rub half of achiote butter over turkey breast under skin. Rub butter over outside of turkey. Place turkey in large roasting pan. Tuck wings under turkey. Tie legs together to hold shape. Pour 1 1/2 cups broth into pan.

Roast turkey 45 minutes. Tent turkey loosely with foil. Continue roasting until meat thermometer inserted into thickest part of thigh registers 180°F, basting every 30 minutes with pan juices, about 3 1/2 hours. Transfer to platter. Tent with foil.

Pour turkey pan juices into measuring cup. Spoon off fat from pan juices, reserving 1/4 cup fat. Add enough remaining broth to pan juices to measure 3 cups. Return 1/4 cup fat to roasting pan. Place pan over 2 burners set at medium heat. Add Masa Harina; whisk until mixture resembles paste, scraping up any browned bits, about 2 minutes. Gradually whisk in pan juices. Add chili puree; simmer 5 minutes to blend flavors. Season gravy with salt and pepper. Serve turkey with gravy.

Serves 14.
---
CORN BREAD AND SAUSAGE STUFFING

The Mexican sausage called chorizo teams up with other southwestern ingredients-including corn bread, an Anaheim chili, cilantro and oregano-for a delicious stuffing.
2 cups yellow cornmeal
2 cups all purpose flour
1/2 cup sugar
2 tablespoons baking powder
2 teaspoons salt
2 cups milk (do not use nonfat)
2/3 cup vegetable oil
2 large eggs
1 pound chorizo sausage, casings removed
2 1/4 cups chopped onions
2 red bell peppers, chopped
1 fresh Anaheim chili, chopped
1/4 cup chopped fresh cilantro
1 1/2 teaspoons dried oregano
2/3 cup (about) canned low-salt chicken broth
Preheat oven to 400°F. Butter 13x9x2-inch glass baking dish. Combine first 5 ingredients in large bowl. Whisk milk, oil and eggs in medium bowl to blend. Add milk mixture to dry ingredients and stir just until blended. Transfer batter to prepared dish. Bake until tester inserted into center comes out clean, about 25 minutes. Cool. (Can be prepared 1 day ahead. Cover and let stand at room temperature.)

Preheat oven to 375°F. Cut enough corn bread into 1/2-inch cubes to measure 12 cups (reserve remaining bread for another use). Transfer to baking sheet. Bake until bread cubes are dry but not hard, about 15 minutes. Transfer to large bowl. Maintain oven temperature.

Butter 13x9x2-inch glass baking dish. Cook chorizo in heavy large skillet over medium-high heat until brown, crumbling with back of spoon, about 10 minutes. Reduce heat to medium-low. Add onions, red peppers and chili; sauté until tender, about 15 minutes. Stir chorizo mixture, cilantro and oregano into bread. Mix in enough broth to moisten. Spoon into prepared dish. Cover with buttered foil. (Can be made 1 day ahead. Cover; chill.)

Bake until heated through, about 45 minutes if stuffing is at room temperature and 1 hour if chilled.

Serves 14.



Send Flowers & Gift Baskets Online!





Search the web: